Welcome to the English page of Medioevo Italiano.
In this session we would like to promote, develop and build a discussion about the Italian and European Middle Ages. Therefore we are proposing a forum: a place in which everyone can voice his/her opinion and views. Anyone can start a discussion on a specific topic, or post news, doubts or queries about papers in progress.
Angelo Gambella, Owner.
With a contribute of: Orietta Da Rold
Medioevo Italiano, reference site on Internet and Middle Ages, is published by the Author with the collaboration of Medioevo Italiano Project, and the technological support of Drengo. Editorial board. Contents are published as part of Storiadelmondo ISSN 1721-0216 journal with steering committee.

A short presentation:
The website deals with historic and scientific issues. The site also has a mission to increase awareness of the medieval period via Internet, and multimedia from a scientific, technical and professional point of view, in order to expand the community of people interested in the subject and act as a point of reference for specific online initiatives. It includes high-quality content and features which are oriented towards research and education. Through its various sections, it is aimed at both students and scholars and a more general public of people with a keen interest. Since 2000, the site's founder and editor has been flanked by a team of collaborators: university specialists, graduates in humanities and scientific subjects, historians and professionals.
Since 2003, the content has been published as part of the periodical Storiadelmondo with a scientific committee and its own editorial staff, published in conjunction with Medioevo Italiano Project. It is important to mention that the studies are transferred onto multimedia supports, kept at selected libraries. Themed books and individual excerpts are also available in print.
The site provides information for AGENSU, the Electronic Information Agency for History & Human Science.

About Medioevo Italiano Project

Medieval studies 2003-present (mainly in Italian)

SISAEM, the International Society for the Study of the Adriatic in the Middle Ages is based in Rome and is dedicated to the promotion and diffusion of historical culture, in general, Adriatic history from antiquity to modern times and, in particular, supporting research on the Adriatic during the Middle Ages and Renaissance (5th to 16th centuries) in the broader sense, enhancing their scientific, education and social value.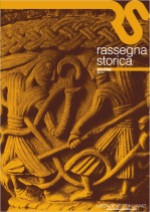 Rassegna Storica online 3/2001.
English section A research tool for the study of the medieval period in Italy.

Enter the forum. Each forum has been designed to hold discussions in a particular language. Even though discussions in the general forum, are welcome in any European language.

Medieval Italian Portal

Medieval Italy Discussion group (founded 1999)
Devoted to medieval Italy history, arts and culture. Audience: Historians, Medievalists, Byzantinists, Art Historians, Archaeologists. Many of its postings are in Italian. For subscribe send blank message to: medioevo-italiano-subscribe@yahoogroups.com

Contact Form

IS - Internet e Storia (Internet and History) 6th Forum 15 January - 15 March 2008.
The topics for the 6th telematic forum are Internet, History and all subjects related to the application of multimedia technology to History and, in general to Human Studies. Each speaker presents an abstract through the specifically prepared mailing-list. Essays will be placed on the official site, which could be consulted only by signed members. Speakers participate on invitation or by self-candidature through the official site pages. Acts will be published in «Storiadelmondo». The Forum is free; everyone can apply and participate to the debate, which will be moderated by scholars and professionals in this field. The debate will take place via private mailing-list. Italian will be the official language, but interventions in English, French, Spanish and German will be accepted.

Central Conference for history and the humanities online
The Central Conference is a permanent telematic forum dealing with the humanities. It is also a consultation centre for the development of any electronic initiative within broad subject areas including history, philosophy, literature, languages and the humanities.

Please click here to view Medioevo Italiano Project official site

Today in History plus News (Arts and Culture)

Medieval Italian News (in Italian)

Sitemap (in Italian)


MiddleAges.org.uk Our International Directory
Archaeology | Architecture | History | Life | and more channels...


Onoria Limited Area Search Engine.
Click here for MI Translator computerized translations are approximations of the original text.